We are closed August 3rd – 19th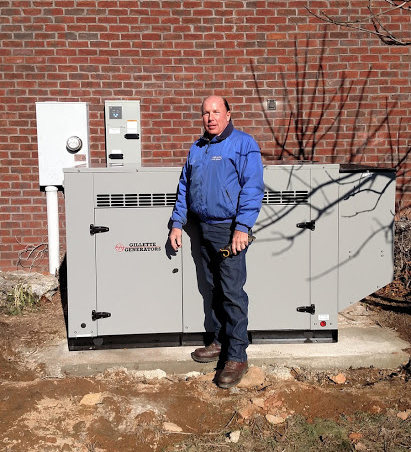 Welcome to Lehmier Electric & Water Treatment, the Exclusive Distributor for the ScaleBan™ (an Electronic Water Treatment System for Hard Water) and Salt-Free Water Conditioning. Lehmier Electric specializes in non-chemical water treatment, drinking water treatment, ultraviolet germicidal lamp purification, hard water treatment, alternatives to water softener treatment, acid neutralizer systems, limescale treatment, calcium and calcium magnesium deposit treatment, well pressure tanks, water heaters, booster pumps and all water treatment problems, without salt or chemicals. We also specialize in installation of automatic emergency backup electric generator systems and PureWash systems. Lehmier Electric does water testing for calcium hardness, pH, iron, total dissolved solids (TDS) and nitrates.
Lehmier Electric has been in business since 1980. We've installed more than 8000 ScaleBan™ Units. We're a good standing member of the Better Business Bureau. Ted Lehmier personally stands by what he sells. "If it's not good enough for my home, then it's not good enough for yours." Ted has the ScaleBan (over 27 years), whole house carbon filter, generator, and PureWash.
Please CONTACT US to request a no obligation FREE ESTIMATE and also a FREE WATER TEST for those who qualify! We return all phone calls and e-mails!
PA Home Improvement Contractor Number: PA 017358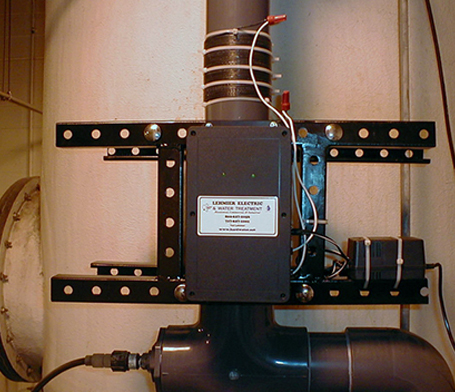 The ScaleBan™ technology is a revolutionary breakthrough in the treatment of hard water and it's limescaling effects. The ScaleBan™ is non-invasive and non-chemical by design. It is suitable for practically all hard water treatment situations. This is especially true for well and septic homes. Also, low sodium diet or calcium skin sensitivity health situations are typically improved. The ScaleBan™ is an electronic instrument that requires neither plumbing work to install nor chemicals for it's operation. The ScaleBan™ is designed for a professional installation, but it's portable. If you move following your ScaleBan™ investment, it can move right along with you. Operating costs for the ScaleBan™ are less than $3.00 per year in electricity.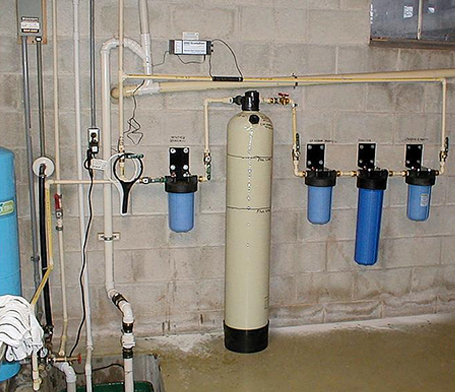 The pH of water measures its acidity or alkalinity. Water with a pH of less than 7.0 is acidic, above 7.0 is alkaline, and a pH of 7.0 is neutral. The lower the pH value is below 7.0 the greater the acidity, and the higher the pH value is above the 7.0 the more alkaline. Acidic water (less than 7.0) is corrosive to pipes, appliances and anything that is metal that water comes in contact with. At home the visual signs are blue/green stains in your sinks, toilets, and bathtubs. Pin-hole leaks are quite common in households with a low pH and copper pipes. The solution is a non-chemical process that naturally raises the pH to neutral (7.0) without the need for a complicated backwashing tank, or water softener. No electricity cost. No Backflush. No salt or chemicals. Clean and simple.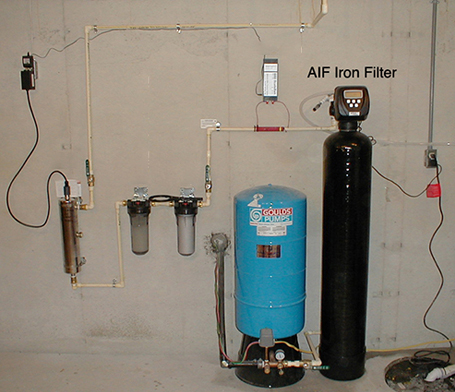 The AIF Iron Filtration system is a chemical free process to effectively manage Iron and sulfur in well water systems. It is designed to remove large amounts of iron, manganese and sulfur from the water. Air induction provides a source of oxygen that fuels oxidation and enhances the media's ability to filter the water.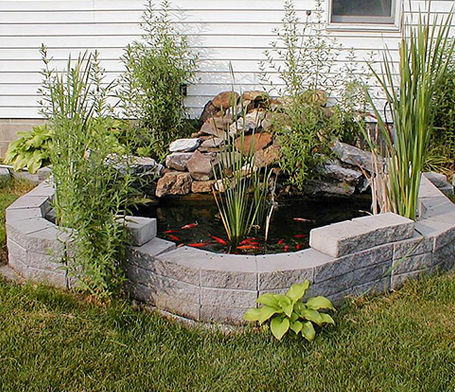 Titanium-PVC reflects UV rays extending the life of the housing with a lifetime warranty. Unlike regular plastic or standard PVC units that can emit vinyl chloride or other toxic material. The lower cost makes these lights perfect on the budget for a high quality unit. These new units come with a specially coated lamp which lasts up to 50% longer, extending lamp life to 14,000 hours of continuous service. Thermically-sensitive electronic ballast further protects our new UVC lamp, by automatically shutting down when the unit becomes too hot, preventing damage to both the lamp and the unit (Restarts automatically when it cools down) Now everyone can afford to have safe drinking water, pool and pond water with one of the most advanced high quality USA made and warranty backed Titanium UVC units.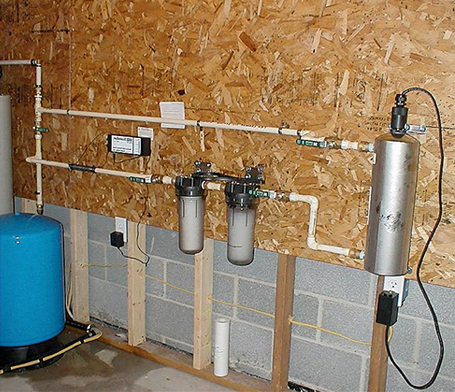 Bacteria free water through ultraviolet purificatio. FRESH WATER is a precious resource but may not always be safe to drink… YOU should be aware… Fresh water may be contaminated by sewage, septic tanks, industrial and other wastes. The clearest-looking, best tasting water can be unsafe for human consumption and may cause infectious hepatitis, dysentery, infectious jaundice, typhoid fever and a host of other diseases. Even if water is safe today, it may be contaminated tomorrow.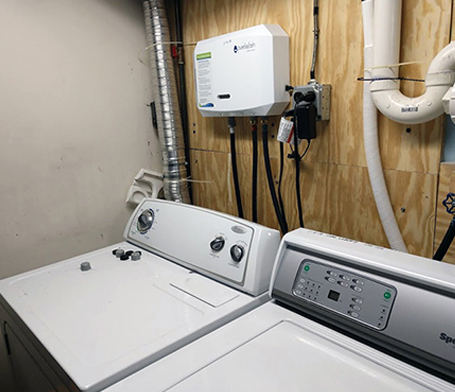 A breakthrough in home laundry purification that will change the way you think about clean forever. As it turns out, your laundry has been keeping a dirty little secret, (It's really not that clean at all!). Detergent may leave clothes smelling clean but it does not eliminate the mold and bacteria that builds up from sports activities, pets and everyday living. pureWash Pro cleans clothes with the disinfecting power of oxygen, not detergent. It's clinically proven to eliminate 99.9% of bacteria and mold, plus its both safe for the environment and for family members of all ages.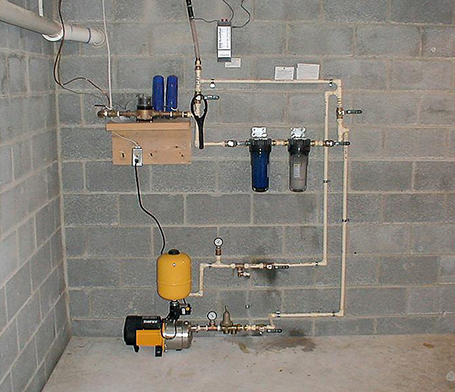 It's not easy living with water pressure problems. Poor or inconsistent water pressure can result in a broad range of problems like poor showers or slow filling dishwashers etc. That's why Davey invented the extremely clever, Torrium® Pressure System Controller. Five years in the making and thousands of hours of world wide, in-the-field testing have culminated in a Pressure System Controller that can actually think for itself. The Torrium® can automatically adapt to changing conditions…because it has an in-built 'brain' that can out-smart every-day problems. It also means there's far less installation and maintenance issues. This unique ability to respond to changing circumstances ensures a steady, reliable flow of water is virtually guaranteed day after day, year after year.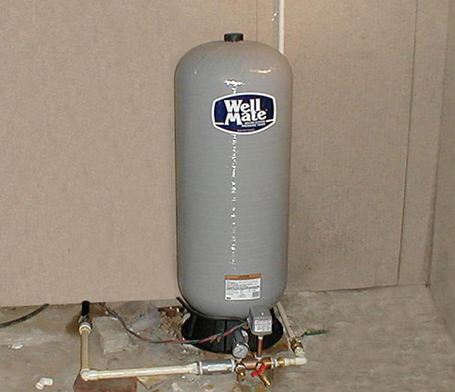 Well Mate® water system pressure tanks are molded of seamless engineered plastic and wound with fiberglass roving and epoxy resin. Well Mate tanks provide all the strength and performance of steel tanks without any of the drawbacks. They are impervious to rust and corrosion. There is no paint to chip or peel. Wel lMate tanks are light weight for easy handling and installation, and their unique air cell design eliminates water logging problems. The inner shell is blow-molded of high density polyethylene. The outer shell is filament wound with fiberglass roving and epoxy resin. The air cell is made of heavy-gauge polyurethane, secured at both ends. The bottom drain assembly is custom injection molded of high impact PVC. All construction materials are NSF and/or FDA approved. All tanks include PVC discharge nipple with male threads. Replaceable bag. Available in underground models.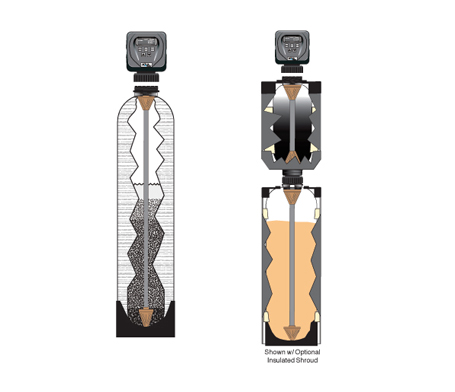 The AIF Sulfur System is a special carbon filtration process that is enhanced with the induction of air into the system. The air induction provides a source of oxygen to accelerate the oxidation of sulfur. The AIF Sulfur Filtration system can be applied with an inline feed pump depending on the level of sulfur in being treated.
Complete electrical protection for your home or business. How much is your security worth? Why should you worry about electricity? No one likes to think about catastrophes, especially when it concerns family and home. We all want a beautiful, worry-free environment for ourselves and belongings. Pre-Packaged Emergency Power Generators are designed with this in mind. Safe Propane Gas and Natural Gas Generators Power Systems' our consumer products are renowned for value, reliability, and long life. Our residential emergency standby generators are the #1 choice for homes and small businesses. Our portable generators are the obvious choice for industrial, commercial and residential where extreme use and maximum horsepower is required.

* = shipping & handling not included in prices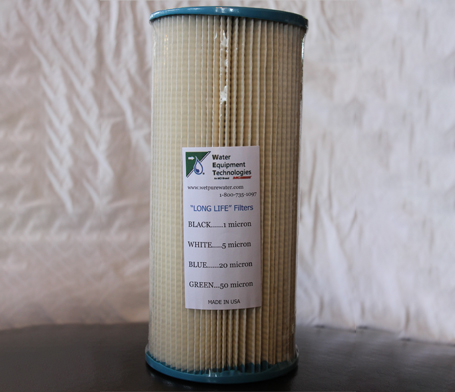 10″ 20 micron pleated washable filter
Call 717-627-1001 to order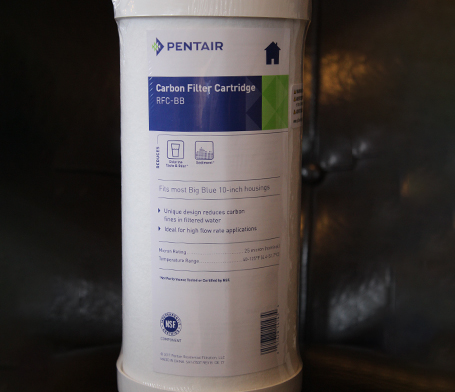 RFC carbon filter 10″ x 4.5″
Call 717-627-1001 to order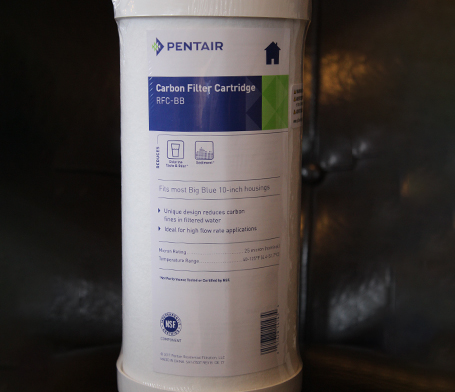 RFC BB carbon filter 20″x 4.5″
Call 717-627-1001 to order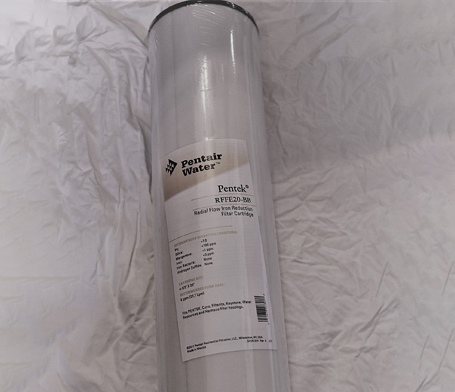 Call 717-627-1001 to order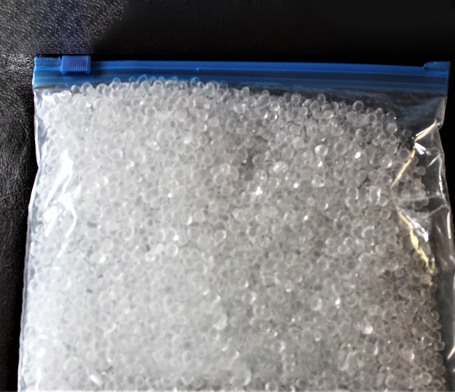 PCC1 Phosphate Crystals Refill Bag
Call 717-627-1001 to order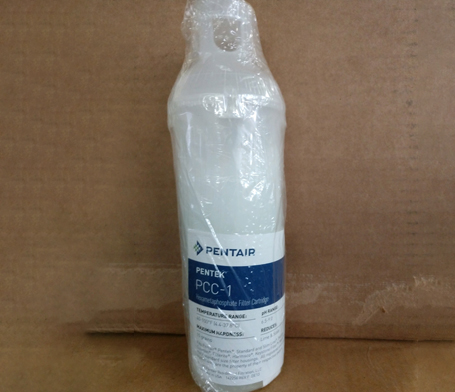 Call 717-627-1001 to order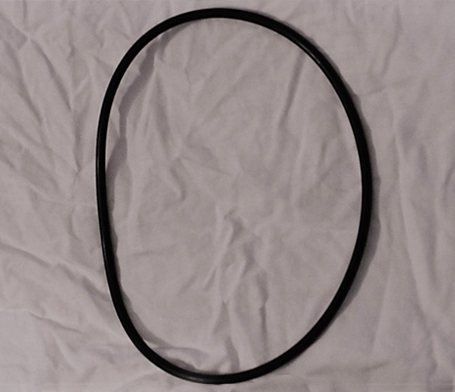 Big Blue Filter Housing O Ring
Call 717-627-1001 to order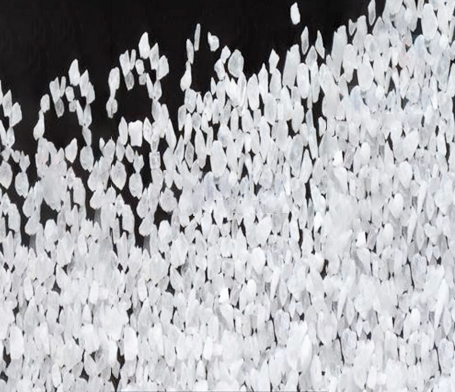 50LB Box of Georgia Marble Calcite
Call 717-627-1001 to order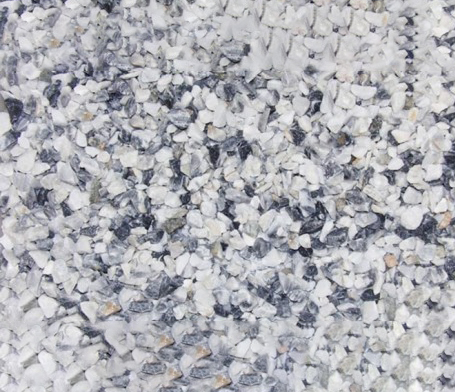 50LB Box of Georgia Marble Mix Calcium and Magnesium
Call 717-627-1001 to order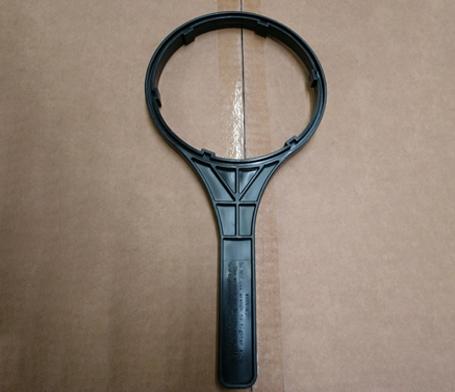 Black Big Blue Filter Housing Wrench
Call 717-627-1001 to order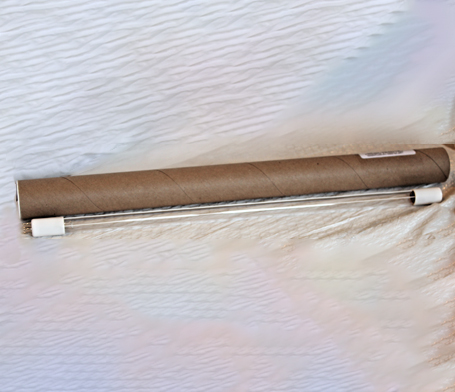 Water Gem or Neptune UV replacement Lamp 4 pin
Call 717-627-1001 to order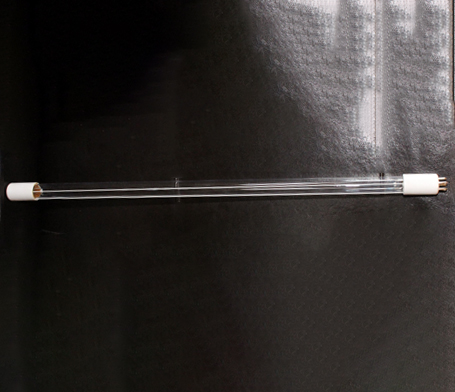 Quartz Sleeve Replacement for UV Light Water Gem or Neptune
Call 717-627-1001 to order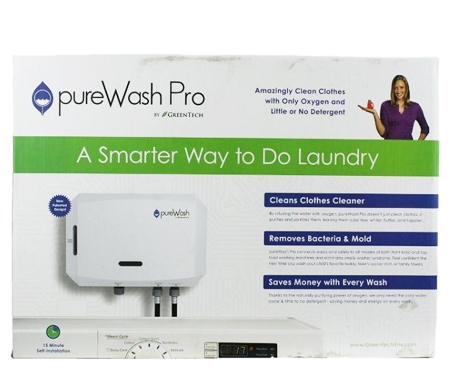 PureWash Air Filter Cartridge
Call 717-627-1001 to order

* = shipping & handling not included in prices

I want to personally thank Ted Lehmier of Lehmier Electric for our new Scale Ban and whole house water filter system! We are so pleased with the results, even after just days of the system being put in. The Scale Ban has made an obvious difference to the hardness of our water. When we moved in to this house, the water was leaving white marks on all the counters and faucets. It was also hard to get soap to lather. Not anymore! Our skin, hair and clothes even feel softer and cleaner! And with our new water filter system, the water tastes amazing! It truly is just like having bottled water coming from every faucet. I trust Ted Lehmier to recommend and do what's right for families. He is very honest and very reasonably priced. I know he truly cares about the quality of my family's water. I would recommend Lehmier Electric to anyone! Thanks again Ted! You have made a difference in our everyday!
When I moved into this home, the water smelled, was orange and couldn't be used for drinking or cooking. There was an old salt system in the basement to soften the water, but there was nothing to clean up the water to make it usable. I was not happy with the salt system and Ted installed the ScaleBan to soften the water – I liked the idea of not using salt, which was very hard on my skin, and I wasn't looking forward to hauling the heavy bags of salt. Ted fixed all that with the ScaleBan, which works beautifully. To clean up my water, he installed a multi-filter system to remove the elements he had identified by testing my water before he did any work here in my home. Since he installed that system I have the cleanest, purest, best tasting water I've had in any home I've ever lived in. I change the filters on his recommended schedule and have never had the smell and dark color and horrible taste I had before his installation. Ted is always 100% professional and explains things to me before any work starts, and in language I can understand, without talking down to me. I trust his work and trust him in my home.
Ted Lehmier, of Lehmeir Electric and Water Treatment, installed the acclaimed and patented "ScaleBan" to condition/soften our hard water. In addition to this, he installed an iron filter, to filter all the iron out of our well water. Mr. Lehmeir spent a lot of time unclogging a severely clogged water line to our furnace…the line was clogged from lime build-up from our incredibly hard water. The quality of my life increased tremendously with the installation of the ScaleBan Water Treatment unit. Our well water was so hard it was literally clogging and ruining everything that the water touched…from the shower doors, all plumbing, and my hair. It was literally impossible to get any soap to create suds…and the water would leave my hair dull and straw-like. Forget using the dishwasher! As soon as the ScaleBan unit was installed, it was magical…we finally had fantastic water pressure; the water didn't ruin my coffee maker; my hair has a glimmering sheen…the list goes on and on! The science of the ScaleBan is brilliant and it's GREEN! I love the idea that there are no heavy bags of salt to carry; it's totally salt and chemical free. And the maintenance is minimal! I highly recommend Lehmeir Electric and Water Treatment. Get a ScaleBan to improve your water quality in every way, with GREEN, state-of-the-art science! IT'S BRILLIANT!
I just wanted to send you a quick email to say how happy we are with the new water system. Our water pressure has increased, the clarity is much better and the taste is as well. If you ever need a reference in the Dillsburg area feel free to contact me. Thanks again.
I can tell so much difference in our water since you installed the scale ban.  My clothes feel so much softer when I take them out of my washer, even more softer when I get them out of the dryer.  Add us to your list of very satisfied customers.
Just wanted to let you know that my wife and I are very pleased with the scaleban that you installed almost two weeks ago. We are already seeing a difference in our water especially when showering and doing the dishes. With our new scaleban and new home, BOY would we make a GREAT commerical for you. (Laughing) 🙂
We are very pleased with the system you installed – it has made a huge difference. Feel free to use me as a reference in the future. Thanks.
I just wanted to thank you so much for the scale ban system you installed. I can't tell you the amazing difference in just a week!! My dishes are clean, my skin is soft and smooth and our clothes feel so soft! My house actually feels cleaner! I'll recommend you to anyone who will listen! Feel free to use me for a reference if you ever need one. Thank you again so much.
We had a water softener in our old place. When we built The Strawberry Patch Bed & Breakfast building, we decided to try the ScaleBan. We didn't want to bother with the maintenance and the salt of a water softener. We really like the ScaleBan. Our cleaning lady really likes it. Cleaning the Jacuzzis and bathrooms are a lot easier.
I had very bad iron and acid water. I had a few water softeners. They were not working at all. Everything was turning dark brown and orange. The water softener companies kept lying to me telling me it would get better. It kept getting worse. All they did was take my money. finally I had Ted install his acid neutralizer system and iron removal system. Its like a miracle the water is finally clear. The staining and smell are gone. I would recommend these systems to anyone with an acid and iron problems.
I very hard water from my well. I had a salt softener. The salt was killing my aging septic system. Then, when I got up in the middle of the night to get a drink and it tasted like salt water, I decided to call Ted Lehmier. I am very happy with the ScaleBan and would recommend it to anyone.
I had several water softeners and had them all removed because of all the water they wasted backwashing. About a month after the ScaleBan was installed my wife's blood pressure came way down! My skin doesn't itch anymore either! I am very happy with my ScaleBan.
We live in a hard water area and we had all of the usual problems you have with hard water such as getting soaps to lather, spotting on dishes, dry skin, calcium buildups, etc. Ted Lehmier put a ScaleBan unit in and the improvements in the water was just fantastic! We highly recommend a ScaleBan for hard water. It sure beats carrying salt bags.
J.M. & L.M., Lancaster PA
I had a Culligan ™ water softener that was fighting 86 grains of hardness. I was using about 200 pounds of salt a week. It was always backwashing, an flooding my basement. My boiler coil would clog 3-4 times each year, leaving me without hot water. I had to spend $150 each time to have the coil cleaned. Finally, I called Ted Lehmier. He was the answer to my nightmare! The ScaleBan is great! The water feels soft and tastes great. The coil has not clogged, since Ted put the ScaleBan in along with the special filter for the boiler. I would recommend the ScaleBan to anyone!
Dr. E.F., Mechanicsburg PA
Ted put a ScaleBan unit in our house and we noticed a difference in the water right away. The water feels nice and soft, and we don't have trouble getting soap to lather up like before. My hair shampoos nicer now and feels softer.
We were quoted $18,000 to replace the limescaled radiator plumbing lines in our older three story home. We thought your ScaleBan was worth a try because it is so reasonably priced. Well, after three months of use we have heat on the third floor again, and we really do believe we are over $17,000 ahead. Thank you very much.
Dr. & Mrs. B.A., Philadelphia PA
We have our own well and septic bed here in northern Minnesota where the water is very, very hard. We have always wanted to do something about the hardness, but didn't want to risk ruining our septic bed with salt. The ScaleBan does a fine job. My wife loves the way her hair and skin feel after bathing. To be really honest, I couldn't tell any big differences at first. I guess I was so used to hard water that I really didn't know what to look for. Anyway, my wife's really happy now, and so am I.
Your ScaleBan sounded almost too good to be true. We ordered one because it's guaranteed. The installation was straightforward. Then , we followed your recommendations to drain the plumbing lines after several weeks. Wow! What a shocker that was! We had never imagined we had so much goop on our pipes. For a minute there, we were afraid the whole plumbing system was dissolving. But, just as your instructions said, it was all of the scum and sediment glued into the pipes by limescale. Thanks for the tip.
We are retired here in Florida and had a whole house softening system installed when our home was built. That system cost a lot to maintain, since we don't lift 80 lb. bags of salt anymore. Our water always tasted funny with the salt softener operating. The water dried our skin after showers, and the lawn sprinkler heads kept clogging up. Since installing the ScaleBan , our water tastes better, showers and baths feel good, and the sprinkler heads just keep on working. We are really delighted.
Mr. & Mrs. E.E., Englewood Isles FL
We would like to take this opportunity to let you know that we are very pleased with the Scale Ban system that you have installed in our home" Our water clarity is excellent and we have noticed a diminished amount of calcium and dirt particles as well. We have also noticed that the sink faucets and toilet bowls are remaining cleaner for a longer period of time. Thank you for your fast courteous installation and response to our initial call. We wish you continued success with the sale of this system.
Contact Lehmier Electric
&

Water Treatment

Local: (717) 627-1001 • Toll-Free: 1-800-627-2056